So You Wanna Buy a Franchise… Now What?
Figuring out that you're ready for business ownership is the first step. And it can be a big one! But now that you're mentally prepared to invest in a franchise, how do you figure out the next step? That's what I'm here for. I've had over 26 years of experience in the franchise industry. I've seen firsthand how this type of business ownership changes people's lives. And I can't wait to see what path you choose when there are so many options available to you.
How to Know Which Franchise is Best for You
In order to find the right franchise opportunity for you, I need to get to know you. I'll ask some questions about your past, present, and future goals in order to evaluate franchise opportunities:
Past
Have you ever owned a business?
What hours do you like to work?
How do you feel about managing people?
Present
What are your reasons for wanting a business of your own?
How much capital do you have to start a business with?
Future
Where do you want your business to be located?
Will you have partners?
Do you want to build multiple units?
How soon do you want your business to open?
Will you be involved on a full-time or part-time basis?
I'll work with you to find the answers to these pivotal questions and then from there we can start the search process.
I'm here to save you time and effort by taking the answers to these questions and providing you with pre-screened, high-quality businesses that match your skill and investment requirements. And I've got a LOT of franchise opportunities available to you.
What Kinds of Franchise Opportunities Do You Offer?
There are literally thousands of franchise opportunities to choose from from senior care to fitness facilities to student tutoring. If you were on your own, you could spend months sorting through them all and still not find the one that is quite right for you.
Lucky for you, I've got the experience needed to save you a whole lot of time and effort. I've already sorted through thousands of franchise opportunities in order to pre-screen the best opportunities. But don't worry, there's still a wide variety of investment levels and all types of industries:
Senior Care
Fitness
Retail
Home-Based
Food
Automotive
Personal Services
Business-to-Business
And Many More!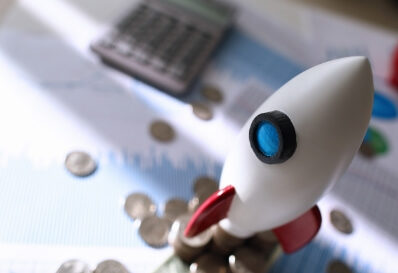 My goal is to hear everything you have to say, deeply understand your professional and personal needs, and find the "perfect fit" that meets these goals, aspirations and investment requirements.
Free Services
My consulting services are free and at NO obligation. When you're ready to pick a franchise opportunity and pay their franchise fees, you'll pay the exact same fees that you would have anywhere else.
So how do I make money? Just so we're all clear, I'm paid by franchisors that respect my process and know that any candidate that I refer to them will be well-informed about their opportunity and business requirements. I like to think of The Franchise Zone as a win-win service to prospective franchisees AND franchisors.